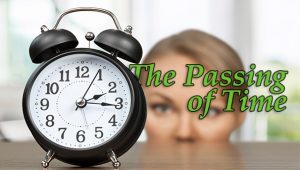 Aaaand it's Monday again. An entire week of our usual routines and responsibilities looms out in front of us, casting a shadow over this sunshiny summer day. Time to start wishing that it was Friday already, right? Then the beautiful freedom of the weekend could smile on us.
As a teenager, I used to tell my mom that I just wanted to skip to the part where my life started, the part of life when I had already graduated college, found a job, and gotten married. Mom's response was always, "Jessie, look around. You're breathing and active; life has already begun."
In time, her wise words sank in. God had me when and where I was for a reason. If I kept wishing it away, I was going to miss my own life. There were lessons to be learned, character to be built, and people to pour into. Not to mention fun to be had, friendship to enjoy, and memories to be made.
If I had continued down that same path, when I finally graduated, employed, and married, I'd be wishing for babies. When I had babies, I'd be wishing for them to be potty-trained. After they were potty-trained, I'd be wishing they could drive themselves instead of having me chauffeur them around. And on and on the cycle revolves.
Each life stage has its own set of struggles and joys. I don't want to be so caught up with the blessings the future might hold, so fixated on events in the past, or looking forward to heaven so much that I ruin my present. Life circumstances are ever in flux; this fact simply isn't a recipe for contentment. Instead, I've found that true contentment can only be found in Christ.
As God said through Paul, "Not that I speak in respect of want: for I have learned, in whatsoever state I am, therewith to be content. I know both how to be abased, and I know how to abound: every where and in all things I am instructed both to be full and to be hungry, both to abound and to suffer need. I can do all things through Christ which strengtheneth me" (Philippians 4:11-13).
God has me here – at this stage in life, at this job, around these people – for a reason. That thought is comforting and brings contentment in and of itself. I'm not here by accident. I'm here to do God's will, to be a witness for Him by the way I act and by the way I treat those around me. Romans 8:28 says, "And we know that all things work together for good to them that love God, to them who are the called according to His purpose."
I don't want to miss any opportunity to serve God in this way. But if I'm discontent, then I'm distracted from God's purpose for me. My days are numbered (Job 14:5), so I don't want time to pass me by. If, while in the Garden of Gethsemane contemplating His impending cruxifixion, Christ can pray, "…nevertheless not my will, but Thine, be done" (Luke 22:42), then surely, by God's grace, I can be content with my own lot in life without wishing even a day away.
What about you? Is time passing you by as you wish your own week away, or are you finding contentment in your purpose in Christ in the here and now?
I Timothy 6:6 "But godliness with contentment is great gain."
Jessie Chamberlain
Family Radio Staff