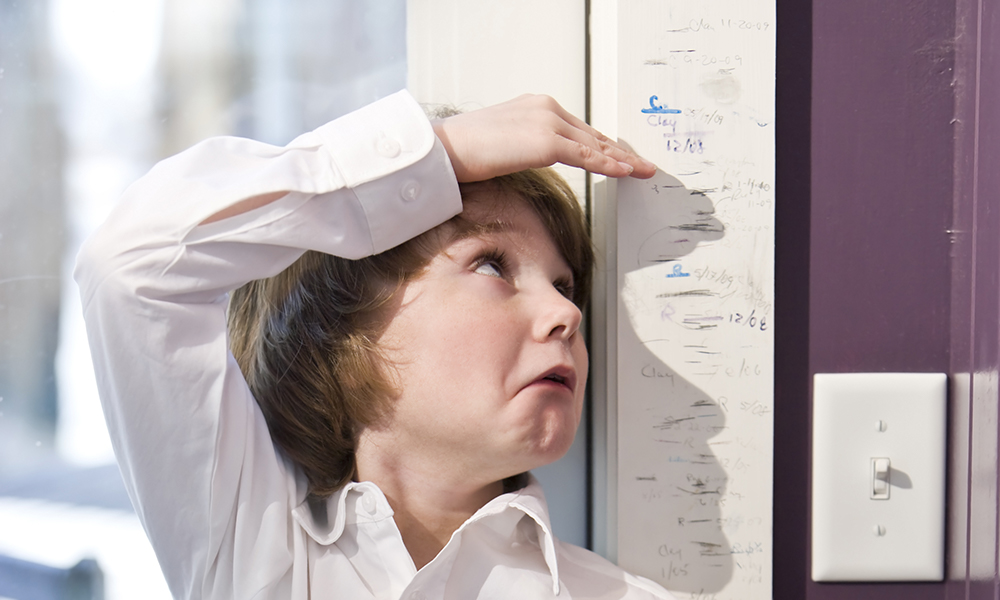 Do you remember the days when you would back up to a wall or door frame, and your parents would pull out the yard stick to measure you? I stretched my neck, hoping to be as tall as possible. Sometimes I even left my shoes on in hopes that Mom wouldn't catch me. I couldn't wait to grow up.
As I grew in both height and years, I turned into a perfectionist. Everything worth doing was worth doing the right way. The pillows on my bed had to be just so, my homework was completed with precise attention to detail, and I practiced piano with a fervor that reflected the old adage, "Practice makes perfect."
But I couldn't be perfect all the time (shocking, I know). Social faux pas were the worst humiliation. GPA's less than a 4.0 resulted in tears (math was always the source of my scholastic struggles). And sins? They brought on the worst kind of shame.
I grew tired of trying to measure up to my own standards.
We all have expectations of ourselves, and at times, we fall short of those expectations. I expected myself to be perfect, but I had to learn that perfection isn't synonymous with or even complementary to being human. Perfection belongs to God and God alone.
II Corinthians 12:9 says, "And he said unto me, My grace is sufficient for thee: for My strength is made perfect in weakness. Most gladly therefore will I rather glory in my infirmities, that the power of Christ may rest upon me."
Perfection isn't God's expectation for us. Instead, God wants us to rely on Him and His power so He can fill in our gaps when we don't measure up. His grace allows us to be human and gives us further reason to glorify Him.
On the other hand, God's grace doesn't allow us to kick back and sin at leisure or give little thought to what we do. "What then? shall we sin, because we are not under the law, but under grace? God forbid" (Romans 6:15). God still desires lives lived in holy reverence before Him.
God's standard for living invites personal relationship with Him. We can't bridge the gap of sin, so Christ did it for us. Instead of struggling through life on our own, we can rely on His strength at all times. We have unlimited access to His limitless grace.
Are you standing tall against your own yard stick? Or is Jesus your substitute yard stick, allowing you to grow unencumbered by unrealistic expectations? Rest in God's grace, "and the peace of God, which passeth all understanding, shall keep your hearts and minds through Christ Jesus" (Philippians 4:7).
Jessie Chamberlain
Family Radio Staff