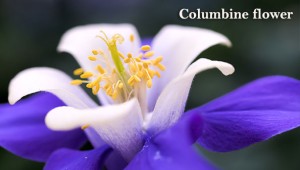 Rachel Scott lived unashamed of the Gospel. Like anyone, she had her struggles. High school presented a whole realm of potential temptations and bad decisions. Ultimately, Rachel recognized her life's purpose. As she shared the Gospel with those around her, she faced ridicule – a teenager's worst nightmare. But that didn't stop her; she wanted God to use her to reach those who didn't yet know Him.
In her diary, Rachel wrote, "I lost all my friends at school, now that I've begun to 'walk my talk,' they make fun of me…But you know what? I am not going to apologize for speaking the name of Jesus. I am not going to justify my faith to them, and I am not going to hide the light that God has put into me. If I have to sacrifice everything I will."
On April 20, 1999, Rachel did just that. Two disillusioned fellow students, Eric and Dylan, came to school armed with intent to kill. As they approached Rachel, they asked her, "Do you still believe in your God?"
"You know I do."
"Then go be with Him," Eric responded with gunfire.
Rachel was the first of thirteen to fall that day in Columbine, Colorado. Her response of "You know I do" perfectly illustrated her passionate commitment to living out her faith. These two strange, dark, ostracized boys already knew about her faith in God. She had been so outspoken about the Gospel that she knew they knew about her faith.
…Can we say the same thing about the intimidating people in our lives? Do they know what we believe and why?
…Are we so zealous for Christ that we are truly willing to "count all things but loss for the excellency of the knowledge of Christ Jesus" (Philippians 3:8)?
Philippians 1:20 says, "according to my earnest expectation and my hope, that in nothing I shall be ashamed, but that with all boldness, as always, so now also Christ shall be magnified in my body, whether it be by life, or by death." Rachel Scott, a girl of a mere seventeen years, lived to tell the lost about eternal life in Christ in the hope that God would use her to impact many. When the time came, she also died for Christ. "For to me to live is Christ, and to die is gain" (Philippians 1:21).
"For I am not ashamed of the Gospel of Christ: for it is the power of God unto salvation to every one that believeth…" Romans 1:16
Jessie Chamberlain
Family Radio Staff
*Quotations taken from Rachel Joy Scott her story must be told.