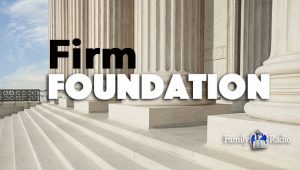 To the High School Graduate
Graduation. It's time for parties, presents, and funny-looking hats. But after you hang up that cap and gown in the back of your closet, what comes next? Maybe you're going to college. Maybe you have to start "adulting" and find a job. Maybe you have absolutely no idea what you are going to do and are praying for a miracle. No matter which situation you find yourself in, God is there with you, to guide and strengthen you. Psalm 31:3 says, "For thou art my rock and my fortress; therefore for thy name's sake lead me, and guide me."
Transitions can be both exciting and scary. It's SO MUCH fun to gain independence and have new experiences! Tough times will come though, whether in the form of a professor who hates Christianity, friends who decide they don't believe in God after all, or just not understanding what God is doing in your life. If the foundation of your faith isn't sturdy, it will crumble just like the man who built his house on the sand (Matthew 7:24-27).
As you find your new rhythm, make your foundation firm. Prioritize spending time with God. Stay rooted in His Word; it's the only absolute truth you can trust – remember that. Look for answers in scripture when challenges come. Colossians 2:6-7 says, "As ye have therefore received Christ Jesus the Lord, so walk ye in him: rooted and built up in him, and stablished in the faith, as ye have been taught, abounding therein with thanksgiving." God wants to be present to help you through all of your decisions and trials; all you have to do is ask Him.
To the Graduate's Parents
Phew! You made it. Wipe the sweat off your brow, dye those gray hairs, and pat yourself on the back. Your child is now an adult, for better or for worse, and not your responsibility anymore. It's time to celebrate!
Perhaps this is your first high school graduate; you're facing all new territory and the terrain looks rocky. God be with you. Or maybe your baby just graduated and you're counting down the hours until you and your spouse board that plane to Maui to enjoy your first real alone time in over 18 years. Hallelujah! Either way, it's transition time for you, too.
As you watch out for those bumps and bends, keep in mind Psalm 28:7: "The Lord is my strength and my shield; my heart trusted in him, and I am helped: therefore my heart greatly rejoiceth; and with my song will I praise him."
Whether your little bird is staying in the nest for a bit longer or flying the coop, make sure they aren't weighted down by apron strings. Let them stretch their wings. Trust that you've done your job well and that God will protect them. Isaiah 54:13 says, "And all thy children shall be taught of the Lord; and great shall be the peace of thy children." When troubles come, they will fly home. Always, always welcome them back to the nest so you can remind them of their firm foundation in the Lord.
And never, ever forget the incredible power of a care package.
Jessie Chamberlain
Family Radio Staff