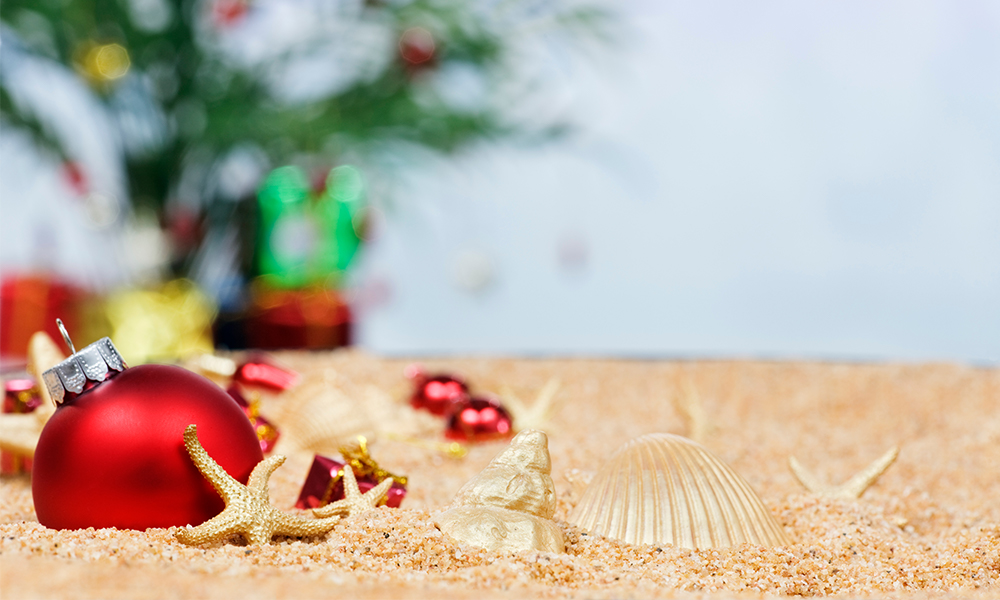 Flip-flops, sunglasses, and sunscreen – yup, it's clearly time for some Yuletide cheer! The countdown is on: only five more months until Christmas! And what better time to think about the birth of our Lord without the distractions of gingerbread houses, snowball fights, and wrapping presents than in the middle of summer?
Really, think about it with me: God created the world and everything in it, including man, who He specially fashioned after His own image (Genesis 1:26-27). Then man broke his extraordinary relationship with God by sinning against Him (Genesis 3:6). The consequence? Death, both physically and spiritually (Genesis 3:19). In His inexhaustible grace, God promised to send a Savior who would mend the relationship between man and God by being the flawless sacrifice for man's sins and overturning death itself (Isaiah 53:4-6). In God's perfect timing, Jesus was born (Luke 2:7).
Jesus was born. Did you catch that? Jesus, the Son of God, God Himself, was born a human for the very purpose of dying. Hebrews 9:26 says, "…but now once in the end of the world hath he appeared to put away sin by the sacrifice of himself." The very thought sobers me. Why on earth would the God of the universe abase Himself by becoming human in the first place, let alone to die a horrific death for our sakes? He tells us in John 3:16, "For God so loved the world, that He gave His only begotten Son, that whosoever believeth in Him should not perish, but have everlasting life."
Jesus was born so that we, as recipients of God's love, might live life everlasting with Him. Jesus had a magnificent impact on this world as He taught, challenged, and healed during His lifetime, an impact that has greatly multiplied over the centuries. What a wonderful reason to rejoice and celebrate!
Philippians 2:6-11 says, "…Christ Jesus: who, being in the form of God, thought it not robbery to be equal with God: but made Himself of no reputation, and took upon Him the form of a servant, and was made in the likeness of men: and being found in fashion as a man, He humbled Himself, and became obedient unto death, even the death of the cross. Wherefore God also hath highly exalted Him, and given Him a name which is above every name: that at the name of Jesus every knee should bow, of things in heaven, and things in earth, and things under the earth; and that every tongue should confess that Jesus Christ is Lord, to the glory of God the Father."
Take part in our Yuletide Cheer celebrating Jesus' birth and enjoy today's special Christmas programming!
Jessie Chamberlain
Family Radio Staff