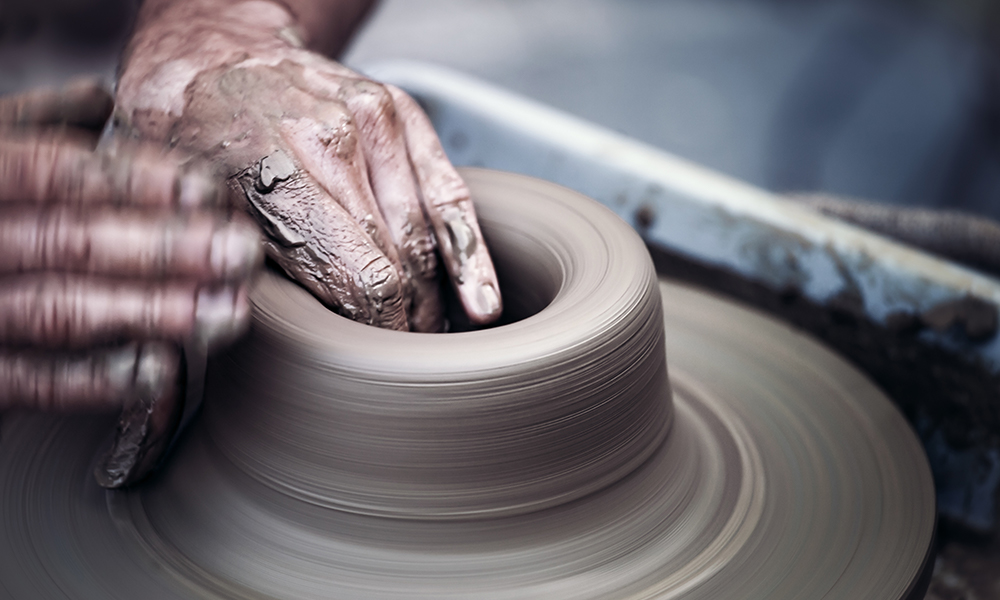 In 1994, the Craft & Hobby association deemed March "National Craft Month." Their intent was to help others rediscover the joy of crafting and its many benefits.1
Creativity originated with God. God CREATED the world. He designed the universe, the plants, and the animals. Then, He created man. "And God said, 'Let us make man in our image, after our likeness…'" (Genesis 1:26). For everything else, God spoke and it came into being. When God fashioned man from the ground, He breathed into him the "breath of life" (Genesis 2:7), setting man apart from all other creation. He put a part of Himself in him. Ergo, we reflect some of God's characteristics. This includes God's creativity (although some may have a stronger portion than others).
The Bible records many instances of mankind reflecting God's creativity. God filled Bezaleel the son of Uri "with the spirit of God, in wisdom, and in understanding, and in knowledge, and in all manner of workmanship" to help create the tabernacle (Exodus 31:2-3). When King Saul desired to listen to a "cunning harp player" to sooth his nerves, David was brought to him (1 Samuel 16). 2 Chronicles 2 tells of a man skilled in metallurgy, carpentry, and engraving. The Proverbs 31 woman "maketh herself coverings of tapestry; her clothing is silk and purple" (Proverbs 31:22). Creativity isn't limited to knitting a tea cozy or sewing a quilt, it includes music, architecture, and all manner of craftsmanship.
Isaiah 64:8 says, "But now, O Lord, Thou art our father; we are the clay, and Thou our potter; and we all are the work of Thy hand." Notice that this verse isn't in past tense; it's present. God didn't just create our physical beings, He wants to continue to shape us and mold our character so we grow to be more like Him. "For we are His workmanship, created in Christ Jesus unto good works, which God hath before ordained that we should walk in them" (Ephesians 2:10).
When we engage in creativity ourselves, whether through an art form or fixing a car engine, God is glorified that we are using the gifts He gave us. Colossians 3:23 says, "And whatsoever ye do, do it heartily, as to the Lord, and not unto men…."
Take joy in your own creativity, glorifying the Lord in all that you do!
1CraftPR. "March is National Craft Month." Craft and Hobby Association. 2 March 2011. 3 February 2016