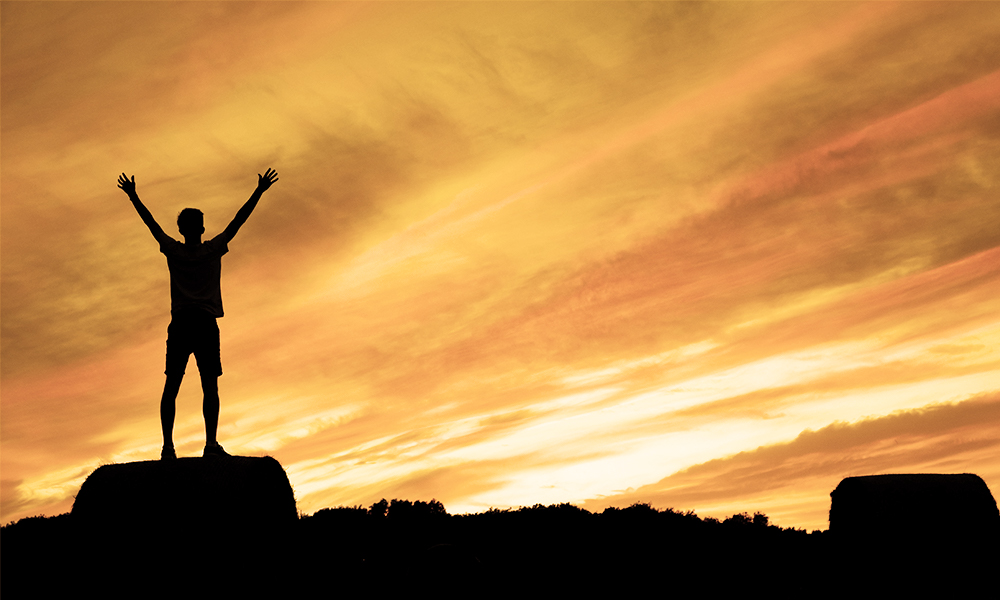 Shouts of jubilation reverberated around the world. People left their homes and workplaces to dance together in crowded city streets, cheering and singing together. It didn't matter if they knew each other or not; everyone was united at heart. After so much loss, after so much hardship, the fierce fight for freedom had finally brought reason to rejoice: the war in Europe was over.
Yesterday, May 8th, was V-E Day – the date the western world celebrates achieving Victory in Europe at the close of WWII. After war officials signed the instrument of surrender in Berlin, the news went forth via radio airwaves, newspapers, telegrams, and word of mouth. The Allies erupted in victorious exultation.
As believers in Christ, we are involved in our own battles. Some are personal: "For I know that in me (that is, in my flesh,) dwelleth no good thing: for to will is present with me; but how to perform that which is good I find not. For the good that I would I do not: but the evil which I would not, that I do. Now if I do that I would not, it is no more I that do it, but sin that dwelleth in me" (Romans 7:18-20).
And some battles are spiritual: "For we wrestle not against flesh and blood, but against principalities, against powers, against the rulers of the darkness of this world, against spiritual wickedness in high places" (Ephesians 6:12).
How do we fight intangible enemies? Ephesians 6 tells us to put on the whole armor of God. "Stand therefore, having your loins girt about with truth, and having on the breastplate of righteousness; and your feet shod with the preparation of the gospel of peace; above all, taking the shield of faith, wherewith ye shall be able to quench all the fiery darts of the wicked. And take the helmet of salvation, and the sword of the Spirit, which is the Word of God: praying always with all prayer and supplication in the Spirit, and watching thereunto with all perseverance and supplication for all saints (Ephesians 6:13-18).
Why do we bother fighting these battles? In I Timothy 6:12, God says, "Fight the good fight of faith, lay hold on eternal life, whereunto thou art also called, and hast professed a good profession before many witnesses." This fight is good; it is worth our time and effort. Our faith motivates us, even though "We are troubled on every side, yet not distressed; we are perplexed, but not in despair; persecuted, but not forsaken; cast down, but not destroyed" (II Corinthians 4:8-9).
God doesn't leave us to fight battles on our own. Psalm 27:1 says, "The Lord is my light and my salvation; whom shall I fear? the Lord is the strength of my life; of whom shall I be afraid?" Not only does God give us strength for the battle, but He gives us victory. "Now thanks be unto God, which always causeth us to triumph in Christ…" (II Corinthians 2:14).
During WWII, the Allied powers were united despite heartache, and together persevered through dire circumstances. They suffered together, fought together, and when victory rang true, they rejoiced together. As brothers and sisters in Christ, we are called to do the same. "Fulfil ye my joy, that ye be likeminded, having the same love, being of one accord, of one mind" (Philippians 2:2).
Victory is in Christ! Rejoice with your brothers and sisters! Send forth the Good News into the world!
Romans 8:37: "…in all these things we are more than conquerors through Him that loved us."