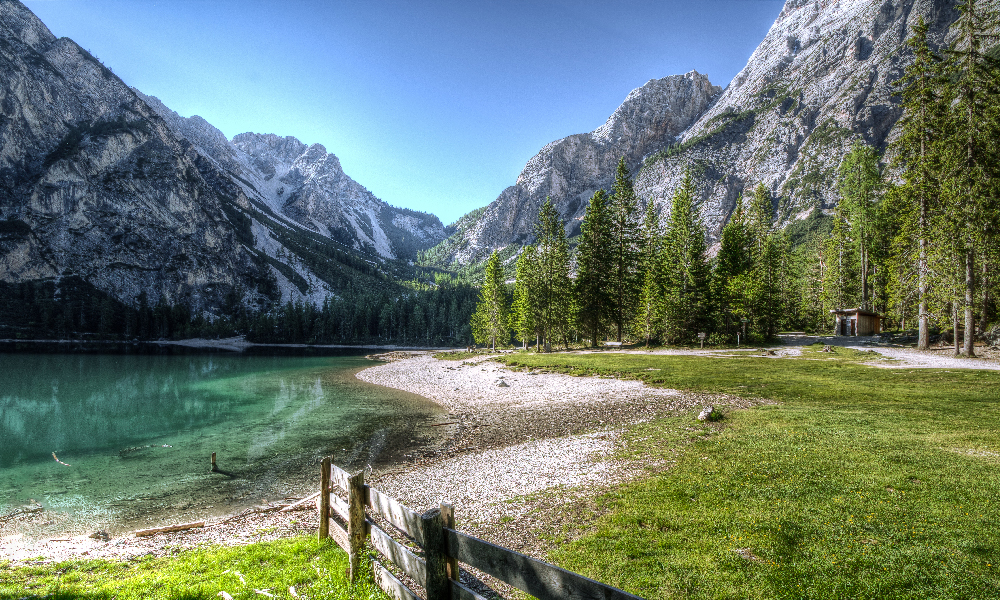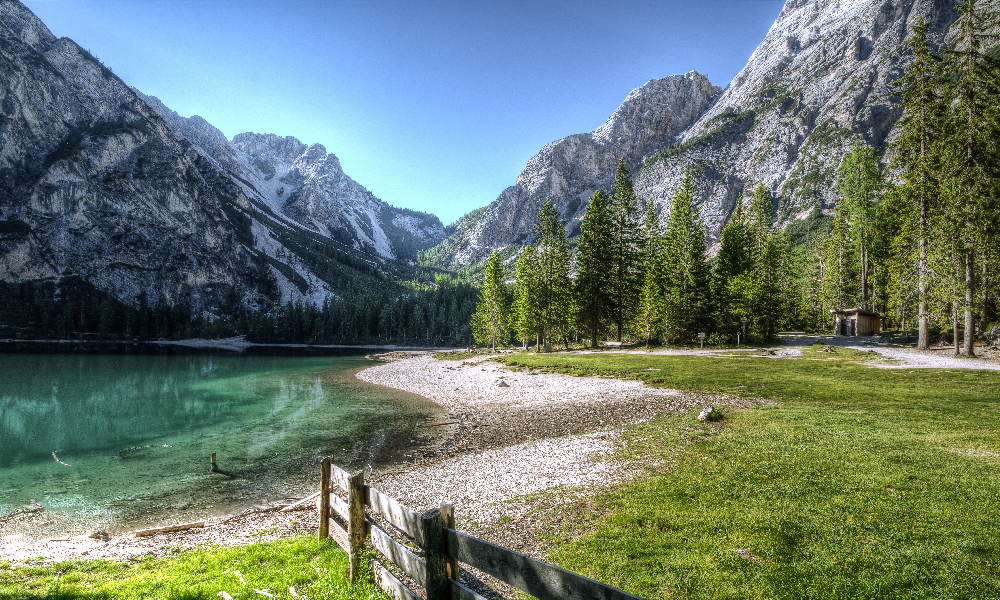 Even the word "refresh" is refreshing to me. When I hear that word, I long to experience it for myself – to feel at peace, yet energized and ready to enjoy life. It's only been a mere few weeks into the new year, and already I need some "refreshment" from life's dizzying pace.
That's sad.
And it's simply not how God created us to live. Ecclesiastes 2:24 says, "There is nothing better for a man, than that he should eat and drink, and that he should make his soul enjoy good in his labour. This also I saw, that it was from the hand of God." God wants us to enjoy our lives. Sure, storms will come. Sure, God will ask us to step out of our comfort zones in faith. But He also wants us to enjoy our time on this planet He created for us. How wonderful is that? He wants us to do things that refresh our souls.
One of the things that truly refreshes my soul is reading a book. A tangible book. With real pages that I can turn in happy anticipation of "What's going to happen next!?" (I know some people love reading on tablets, but personally, I'm not looking for more screen time in my life.) And any genre will do, really – classic lit, novels, historical fiction, narrative nonfiction, memoir, young adult, children's, Christian living – anything short of an instruction manual, I will gleefully pick up and peek between the pages.
A warm, comfy atmosphere is almost as important as diving into a good book. In winter, I curl up in a cushy chair with a blanket, cup of hot tea, and a fire in the fireplace (summer includes sunshine, a lounge chair, and a tall glass of ice cold Dr. Pepper). Lighting a candle or two or diffusing essential oils signals to me that it's "me" time (imperative for an introvert like myself). Hopefully my cat will snuggle up, too.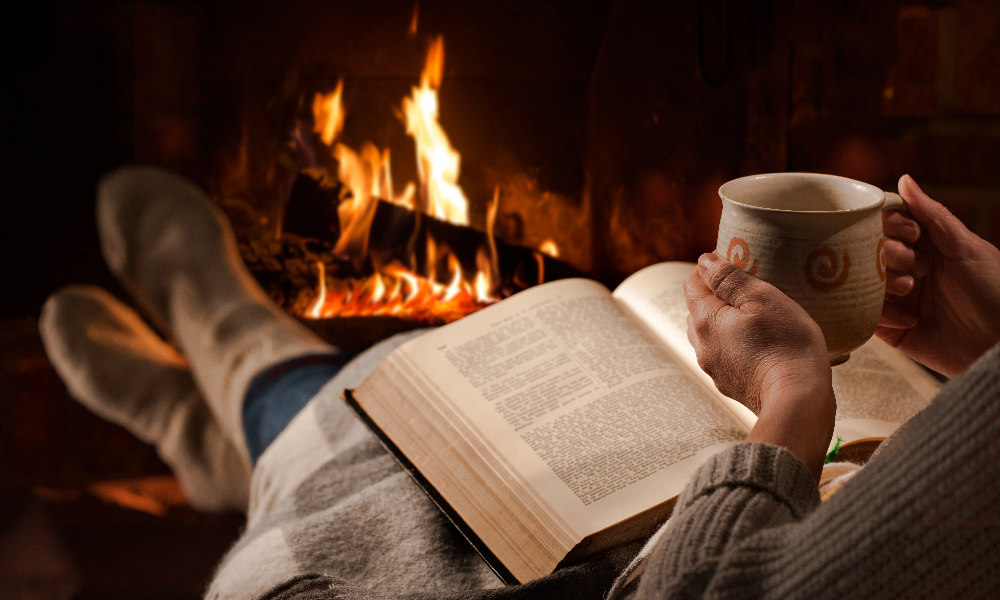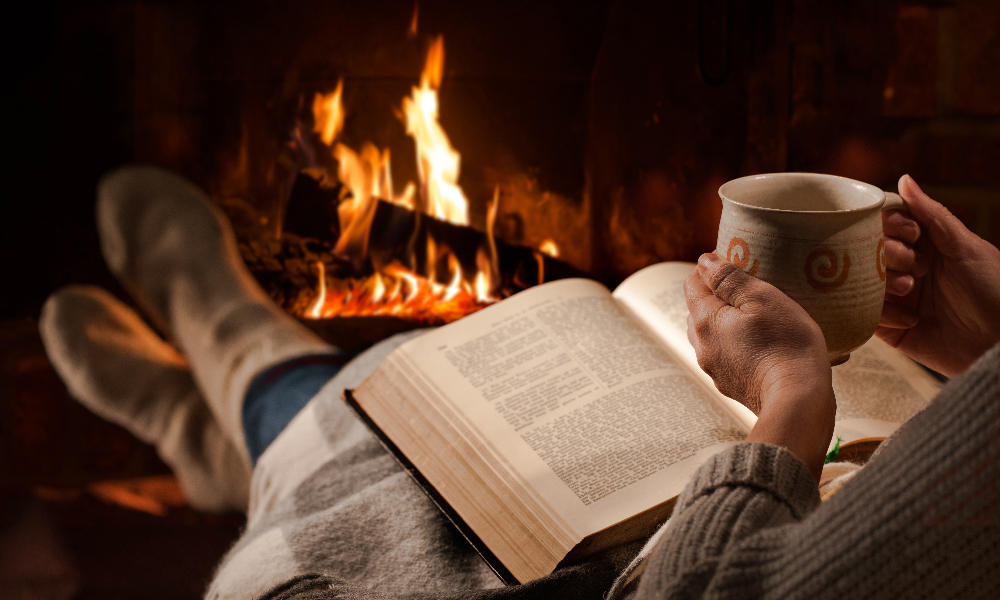 I prefer quiet when I read. No background sounds except perhaps the pitter-patter of raindrops. Music is out of the question. If it's lyrical, I'll have to reread the same paragraph three times before I can move on. Even classical music distracts me. Was that Grieg or Schumann? Music simply clouds my focus.
When I read, my mind is awake and alert. I'm at peace. I feel good about myself instead of like I'm just surviving day-to-day life. I let the printed word carry me away to another time and place to experience life in someone else's shoes. It's my God-given play place.
But . . . I don't actually spend much time reading. College almost cured me of my love for it. Now, I've fallen into the unfortunate habit where most relaxation happens in front of the TV. If it's a night without a commitment (like serving at youth group or going to Bible study), I come home from work, cook dinner, and veg in front of the TV with my husband. I enjoy it, but it isn't refreshing to my soul. Why is that???
Watching TV, which I thoroughly enjoy, has become routine rather than a pastime. It's all I feel that I have energy for after a full day. But really, my mind shifts into a drowsy idleness instead of feeling revitalized like when I read. That doesn't refresh my soul at all.
So, I'm going to spend more time reading during these dark days of winter. It will refresh my soul by giving me energy and joy that will spill over into other areas of my life. And that, my friends, will glorify God.
What do you do to refresh your soul to the glory of God? Share in the comments below!
"And whatsoever ye do in word or deed, do all in the name of the
Lord Jesus, giving thanks to God and the Father by him." Colossians 3:17
Jessie Chamberlain
Family Radio Staff