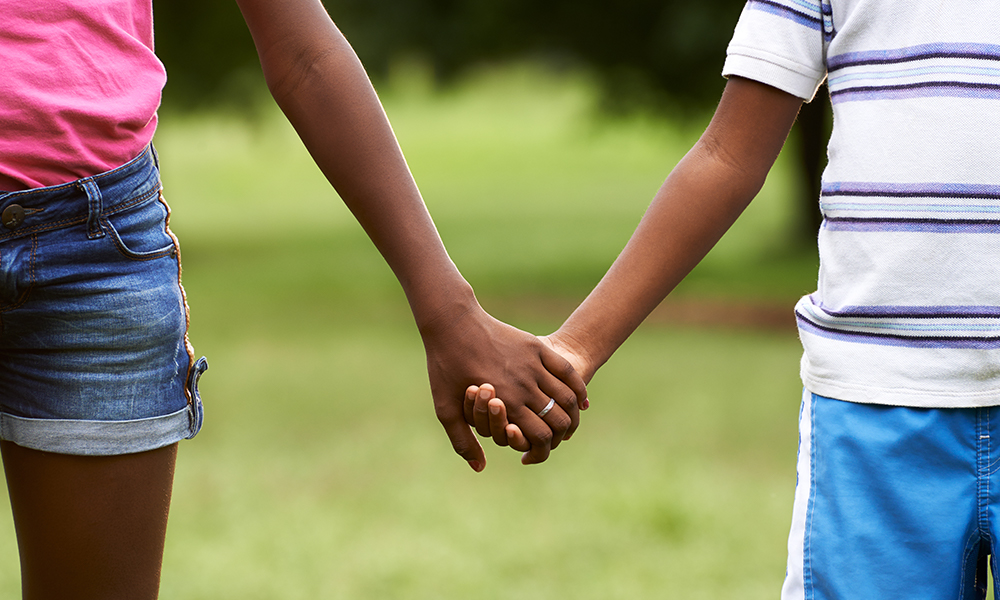 So often we're tempted to play the comparison game. Someone is always smarter, stronger, or better looking than we are. Or maybe they know exactly the right thing to say at exactly the right time. Maybe blessing after blessing keeps getting heaped upon them, leaving you thinking, what am I doing wrong, God? If we aren't careful, we can wind up feeling like the grass is always greener on the other side.
It's so easy to get swept into a dizzying tornado of wishing to be how God made someone else rather than how He made us. Instead of fostering friendships, we get jealous. Protective. We somehow feel like our own worth is diminished by another's value.
But when God instituted the body of Christ – the collective group of His children – He gave us reason to celebrate our differences. The Holy Spirit gifts each of us with distinct spiritual gifts so we can build each other up. He makes it clear through correlating believers to the various parts of a physical body that each of us brings to the table something unique. "If the whole body were an eye, where were the hearing? If the whole were hearing, where were the smelling? But now hath God set the members every one of them in the body, as it hath pleased Him" (I Corinthians 12:17-18). Our God-given gifts make us each individually vital members of the body of Christ.
Just as we are vital individually, we are vital collectively. If we aren't participating in the body of Christ, we are denying it a necessary cog in its wheel and it won't turn properly. "But now are they many members, yet but one body. And the eye cannot say unto the hand, I have no need of thee: nor again the head to the feet, I have no need of you. Nay, much more those members of the body, which seem to be more feeble, are necessary" (I Corinthians 12:20-22). In other words, we need each other and are incomplete when one of our members is missing.
At some point in life, we have all struggled with comparing ourselves to other people. Instead of begrudging other people's strengths and blessings, let's celebrate God at work in them and encourage them. "Wherefore comfort yourselves together, and edify one another, even as also ye do" (I Thessalonians 5:11).
God, in His sovereignty, has given us various gifts, talents, strengths, and callings. Embrace your own, "that our God would count you worthy of this calling, and fulfil all the good pleasure of His goodness, and the work of faith with power" (II Thessalonians 1:11). God's calling is of no small consequence. We are the vessels He uses to accomplish His glory.
If your neighbor's grass is green, encourage him to keep it up, and invite him over to pick the fruit from your thriving apple tree. By God's grace, we all have something to give.
"Finally, be ye all of one mind, having compassion one of another, love as brethren, be pitiful, be courteous : not rendering evil for evil, or railing for railing: but contrariwise blessing; knowing that ye are thereunto called, that ye should inherit a blessing." I Peter 3:8-9
Jessie Chamberlain
Family Radio Staff