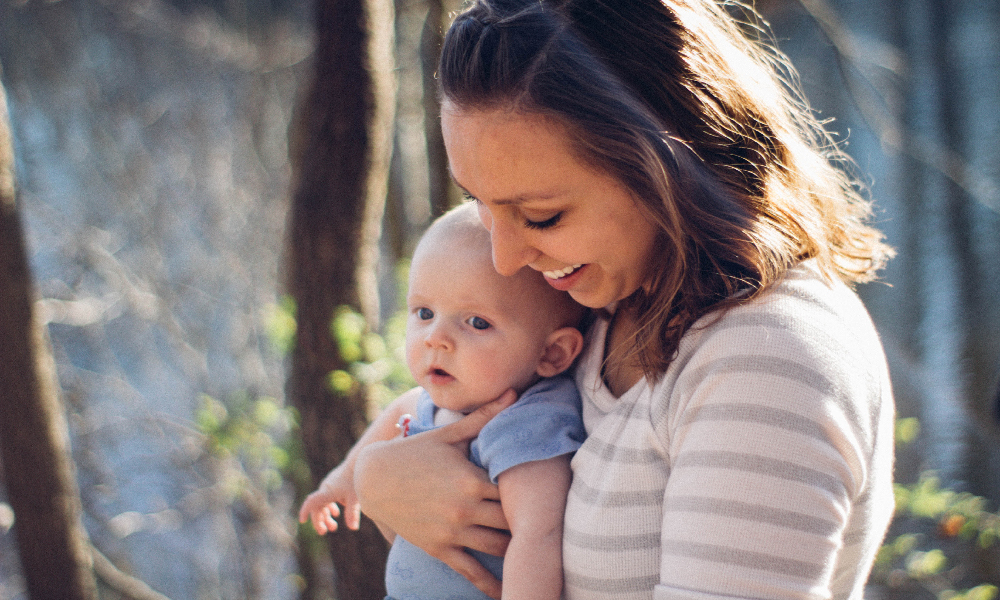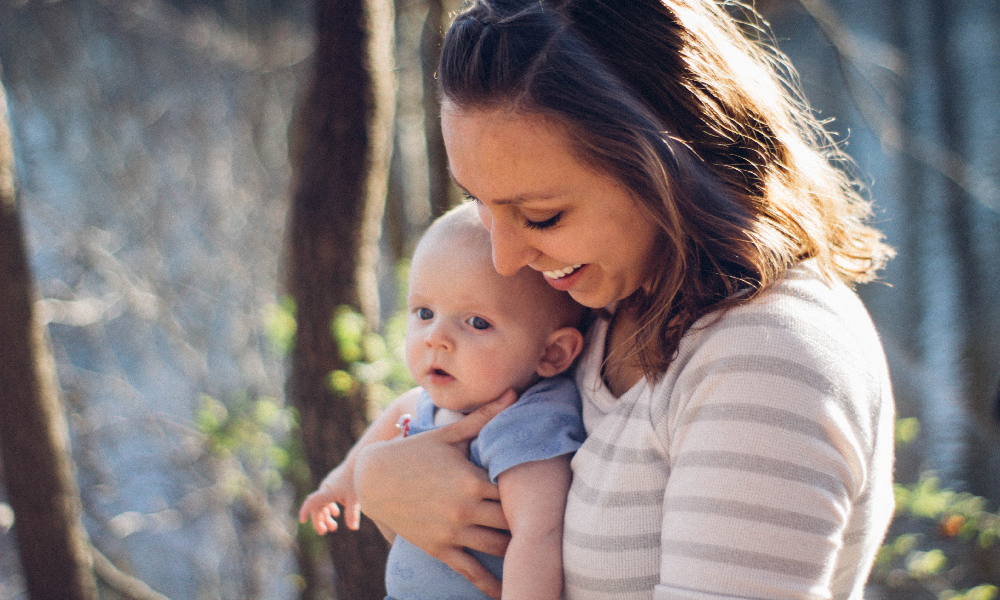 My husband and I recently announced that we're expecting our first baby! And we're so excited! But very quickly, reality set in. Of course I knew that my life would never be the same, that I would be completely responsible for the health and well-being of another person. What I didn't anticipate was coming face to face with all my flaws – all my signature struggles that I don't want to pass down to my child.
The reality of my selfishness struck first. I thought, What did I get myself into? Mothers are so selfless. I'm not selfless! And as a perfectionist, therein lies some of my greatest strengths and weaknesses. I try to do my best in everything I attempt, but sometimes the high bar I set for myself clotheslines me. Not everything that needs to be done in life needs to be done perfectly; sometimes it just needs to get done. Otherwise, I may get too stressed out and miss moments. As a mom, I don't want to miss moments. And I don't want to set a poor example of grace for my child.
"Let us therefore come boldly unto the throne of grace, that we may obtain mercy, and find grace to help in time of need." Hebrews 4:16
One of my best friends in college used to say that marriage is the best method of sanctification (becoming more holy in God's eyes) a person can experience. And I found that to be true when I got married. I began to recognize some of my shortcomings while having to deal with this other person in my life who also had his own set of strengths and weaknesses. I didn't want to clench those sins in my hands anymore. So I grew stronger in my faith through giving them over to God.
Well, I still agree that marriage is a great means to sanctification, but I think maybe parenthood may be more powerful. My baby isn't even here yet and I'm already bringing things before the Lord to get sorted out. And once the baby comes, I'm going to learn and grow even more. That's a wonderful thing, not shameful. This is the beauty of God's grace at work.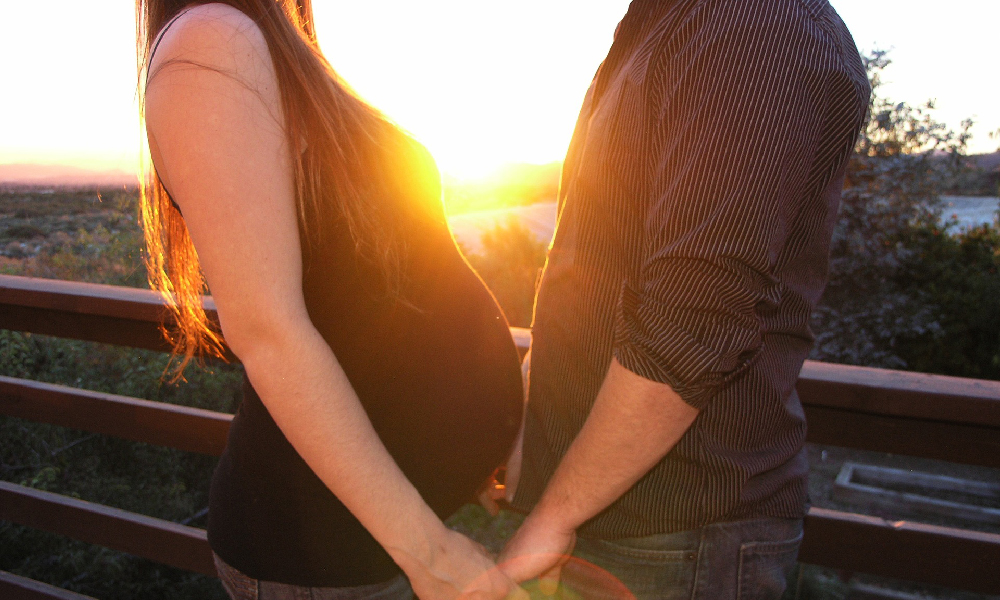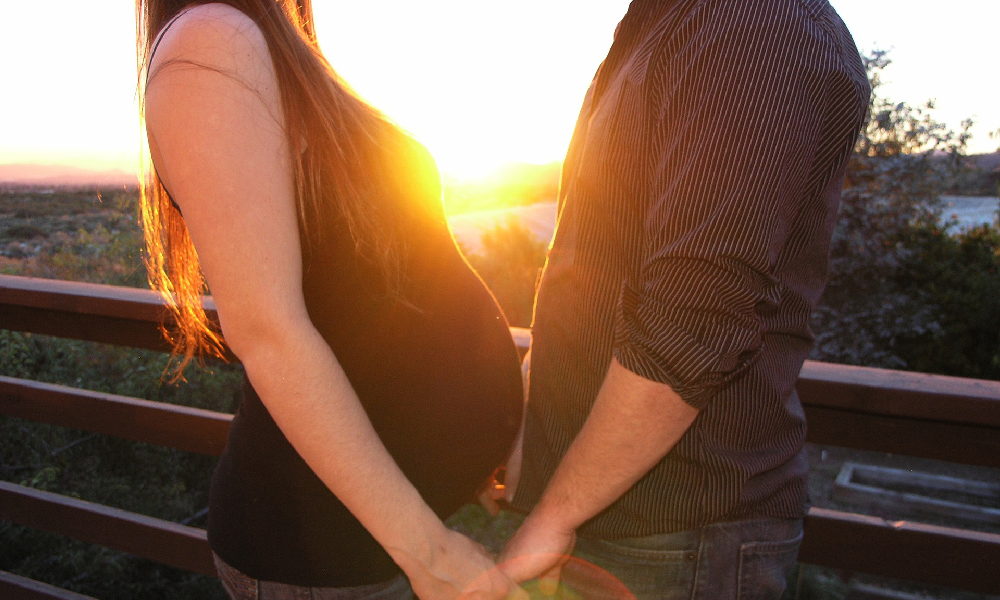 "As arrows are in the hand of a mighty man; so are children of the youth. Happy is the man that hath his quiver full of them: they shall not be ashamed, but they shall speak with the enemies in the gate." Psalm 127:4-5
A person doesn't shoot an arrow in any random direction; they aim for a target. My husband and I want to be very intentional in the way we raise our child before the Lord and for His glory. We want this child to have great impact on the world on Christ's behalf. And they will look to us – our actions, not just our words – as the primary example for how they should live. We will be under a microscope in a way that we haven't previously experienced, and it will cause us to grow stronger in our faith and reliance on God.
Knowing young eyes are watching and learning from your every move is humbling, but really, as believers, we are always being watched. People want to see if we actually live out what we claim to believe. How can you live out your faith better?
Jessie Chamberlain
Family Radio Staff