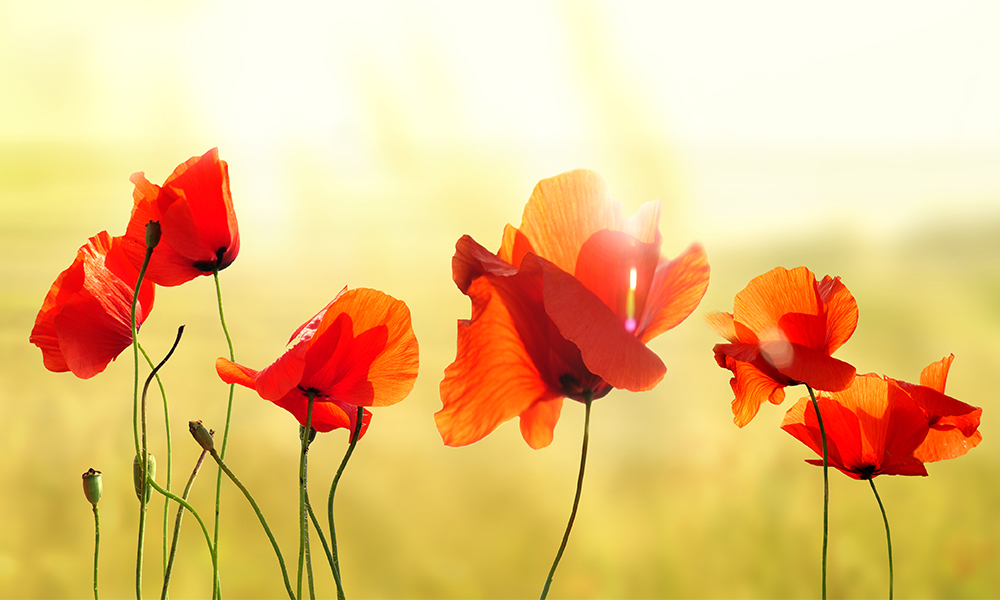 New York City fell to the enemy. General Washington was determined not to give ground, so a young military captain volunteered to spy behind enemy lines. A Yale graduate, this twenty-one year old had a bright future ahead of him, yet risked it all for the cause of his country's independence. Through him, the Continental Army could learn the Redcoats' plans. While behind enemy lines, his own cousin, a Loyalist to the British Crown, discovered his true identity and turned him in to General Howe. He was hung the next day.
To this day, Nathan Hale is honored as an American hero, as are all who have died fighting for this country's freedom. At Family Radio, we take the time today, Memorial Day, to remember those who have fallen so we can enjoy a life of freedom and prosperity. We are grateful to those in our Armed Forces who risk all on our behalf. Thank you.
Memorial Day reflects in part a story from the Bible. In I Samuel 7, the prophet Samuel himself set up a physical memorial, one to remind the Israelites of God's faithfulness. As the story goes, Israel had fallen away from God, worshipping false gods and idols instead. Their enemies, the Philistines, were constantly tormenting them. The people came to Samuel and begged him to plead to God for mercy. Samuel responded, "If ye do return unto the Lord with all your hearts, then put away the strange gods and Ashtaroth from among you, and prepare your hearts unto the Lord, and serve Him only: and He will deliver you out of the hand of the Philistines" (I Samuel 7:3).
The Israelites gathered to do as Samuel instructed. The Philistines discovered this prime opportunity to strike, putting fear into the hearts of the Israelites. They cried out for Samuel to intercede for them, so on their behalf, he presented a burnt offering to God. Philistine attacked, but now God was on Israel's side. He thundered with a mighty sound and threw them into confusion. They were defeated. Israel was saved.
Then, Samuel raised up a memorial: a stone he named "Ebenezer," which means "stone of help." Every time the Israelites looked at this memorial, they would remember God's faithfulness to them and be encouraged.
It's important to memorialize significant events. It honors the memory of those whose actions have benefitted our lives, like King David providing for his late best friend Jonathan's son (II Samuel 9). Also, it helps us be grateful for what we have. "In every thing give thanks: for this is the will of God in Christ Jesus concerning you" (I Thessalonians 5:18). Finally, remembering helps us know beyond a shadow of a doubt that because God has taken care of us in the past, He will continue to see us through difficult times. Deuteronomy 7:9 says, "Know therefore that the Lord thy God, He is God, the faithful God, which keepeth covenant and mercy with them that love Him and keep His commandments to a thousand generations."
How can you raise your own Ebenezer memorial to help you remember God's faithfulness for when times get tough?
Jessie Chamberlain
Family Radio Staff