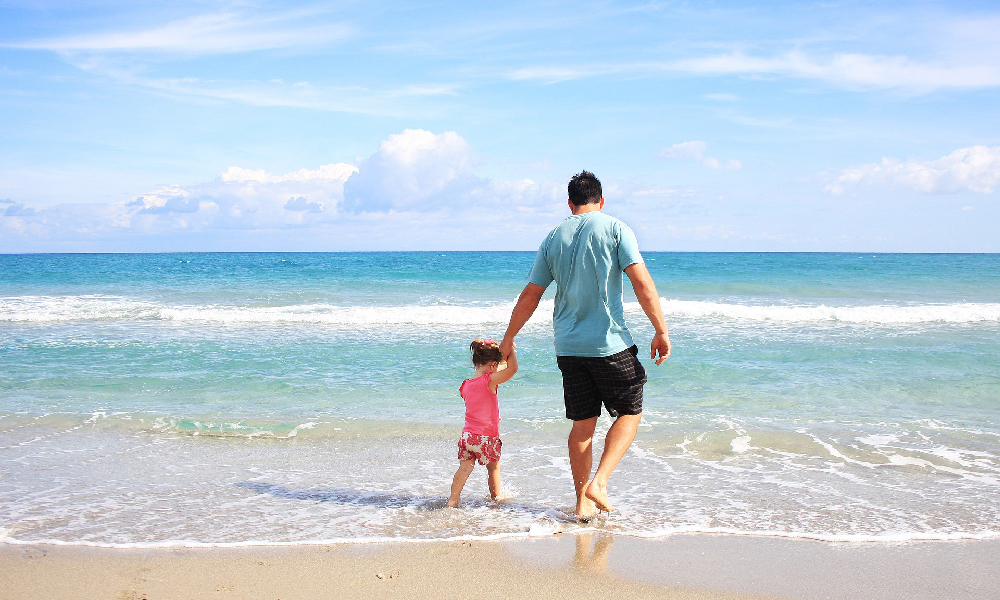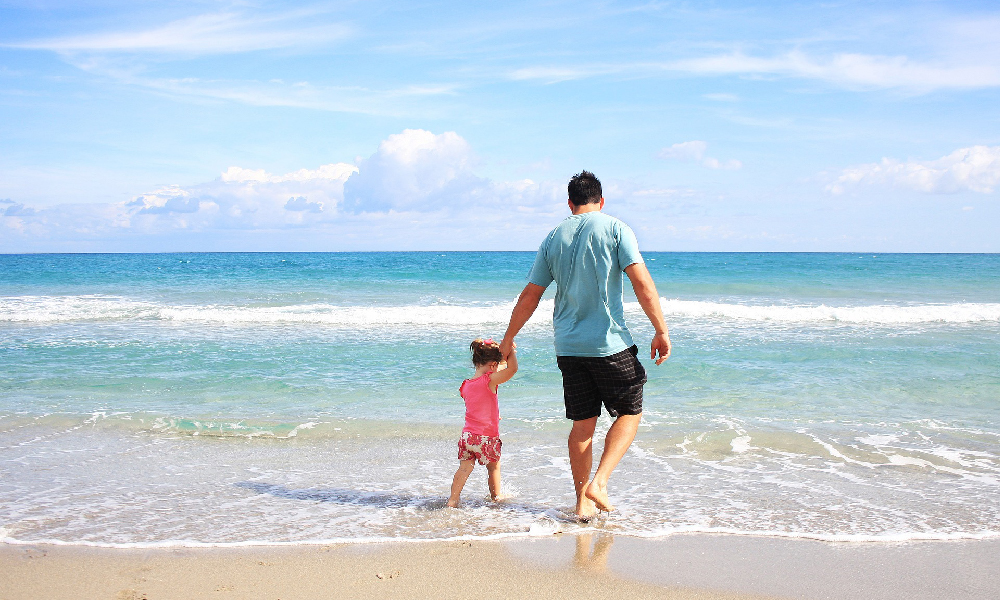 Dads are important. Billy Graham once said, "A good father is one of the most unsung, unpraised, unnoticed, and yet one of the most valuable assets in our society." I agree – wholeheartedly! Fathers rarely receive the accolades they deserve, yet being raised by a godly father or father figure sets us up with a solid foundation for a blessed life.
"Train up a child in the way he should go:
and when he is old, he will not depart from it." Proverbs 22:6
I was blessed with a godly father. He's always provided me with the best opportunities he could, opportunities that he didn't necessarily have for himself but wanted for me. He put me in Christian education, taught me how to do my best to the glory of God, sent me to college at Moody Bible Institute so I would be prepared for full-time ministry, and recently helped my husband and I go to Israel for three weeks so we could better grasp the Bible in a way that would be useful in ministry. He has intentionally set me up for success.
Our earthly fathers have the privilege of being compared with our heavenly Father. God uses the ideal father/child relationship to help us understand His characteristics better. Psalm 103:13 says, "Like as a father pitieth his children, so the Lord pitieth them that fear him." The word "pitieth" can also be translated, "has compassion."
My dad is a compassionate man with a soft heart. Not only will he sit through a chick flick with me, but he'll enjoy it. He's ready to rescue me at a moment's notice, whether I locked my keys in my car for the umpteenth time or need a place to sit or food to eat (especially in my pregnant state while touring Israel). A couple months ago, I went out back to feed our rabbits only to discover that one of them had miscarried. My own pregnancy hormones took over and I couldn't stop sobbing. My husband was out of town, so who did I call? Daddy.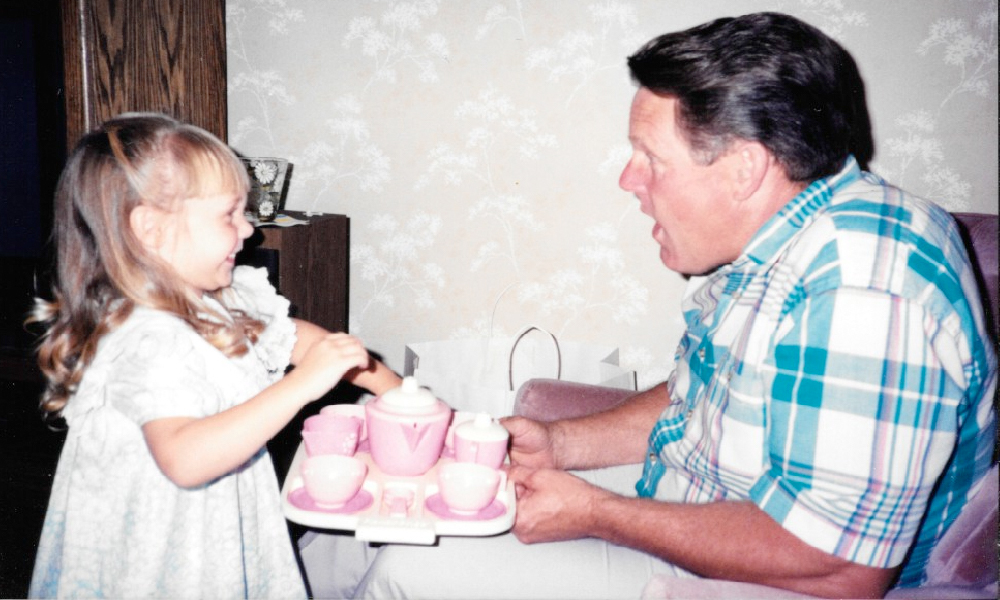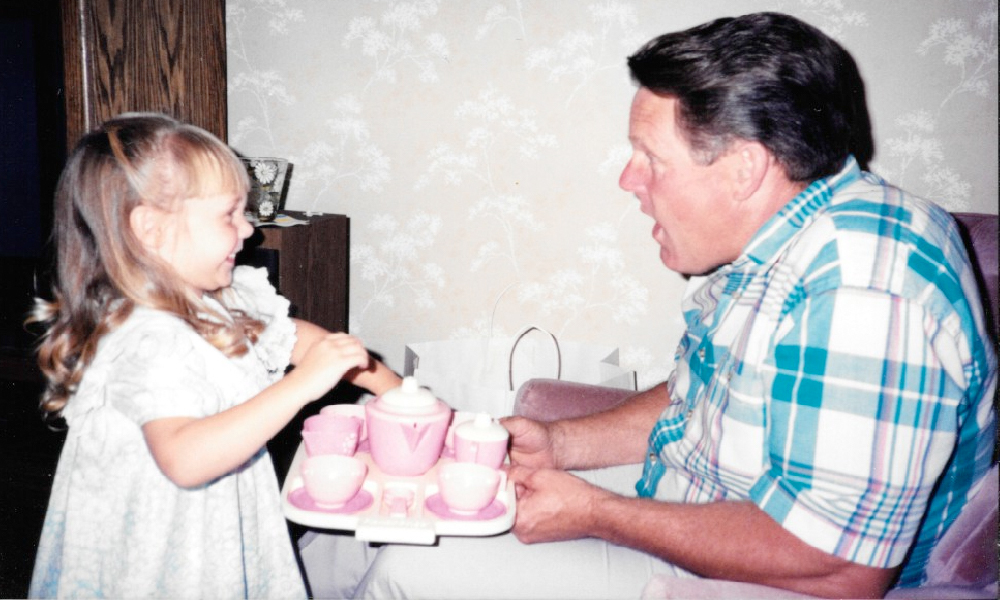 Over the years, my dad has been my provider, my teacher, my protector, my rescuer, and my role model. He's so proud of me, even when I feel like I don't deserve it. He just wants to be able to help me however he can.
I know that, unfortunately, not everyone can relate to having a compassionate, godly father like mine. But even if that father or father figure is missing from your life, our heavenly Father can fill every void. He has adopted us into His family and made us co-heirs with Christ. Romans 8:14-17 says:
For as many as are led by the Spirit of God, they are the sons of God. For ye have not received the spirit of bondage again to fear; but ye have received the Spirit of adoption, whereby we cry, Abba, Father. The Spirit itself beareth witness with our spirit, that we are the children of God: and if children, then heirs; heirs of God, and joint-heirs with Christ; if so be that we suffer with him, that we may be also glorified together.
How has the father figure in your life helped you understand God more deeply? Share in the comments below!
Jessie Chamberlain
Family Radio Staff