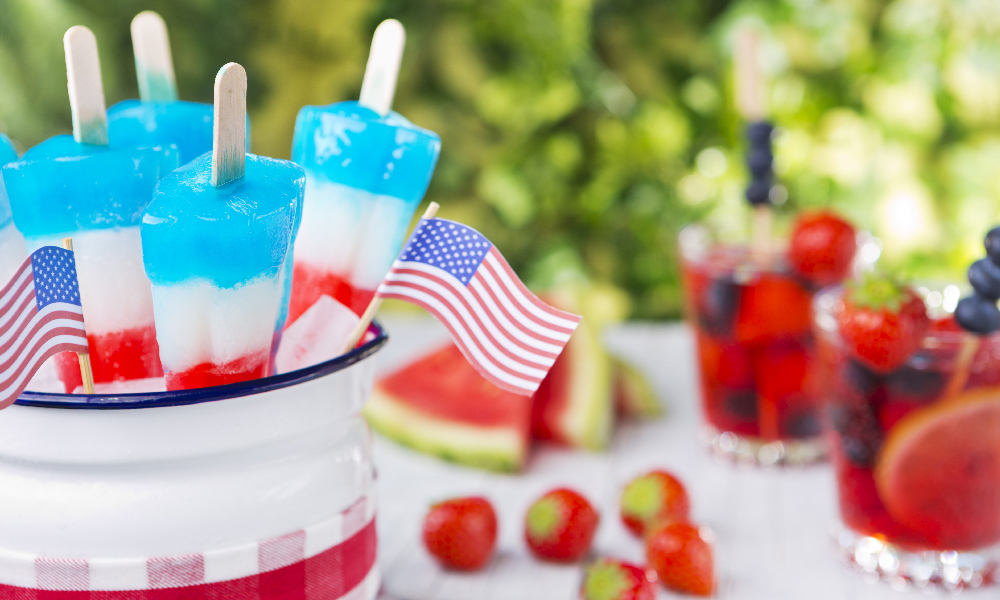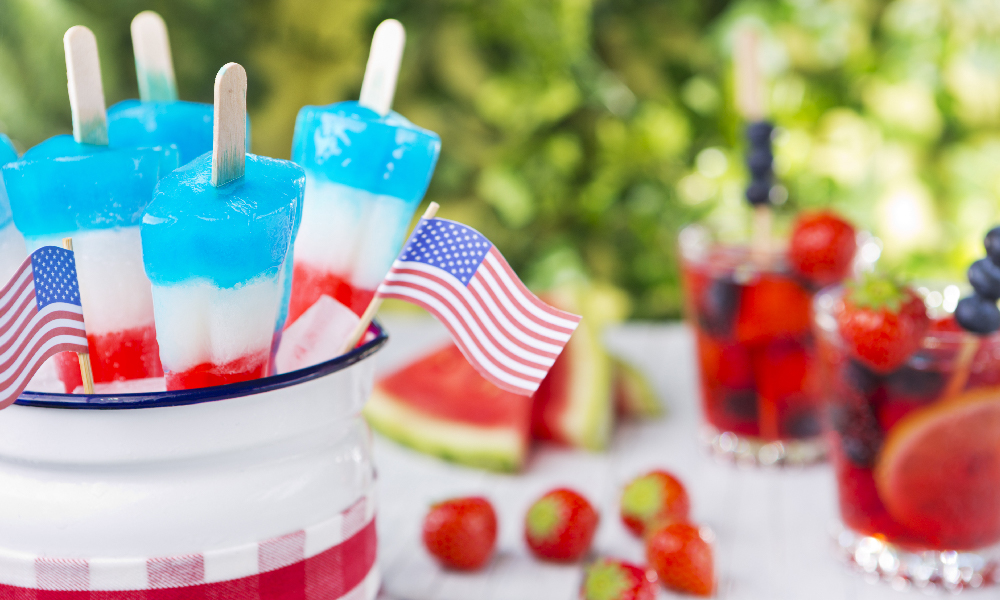 Fourth of July is my husband's favorite holiday. He appreciates the freedoms we have in this country more than anyone I know. If the day includes good food, good company, and good times, then it's a success in his eyes. And me? I look forward to wearing a cute, star-spangled outfit – maternity-style this year . . . there may be overall shorts involved.
We've been talking for weeks about how to spend the day. Going to a parade? Basking in the sun on the lake? Hunting down the best spot to watch fireworks? Hosting a watermelon-themed barbecue featuring fresh watermelon, watermelon salsa, watermelon popsicles, watermelon jello, watermelon slushees, and more? Personally, I vote for the watermelon option.
No matter what we do, at some point my husband will play a recording of the national anthem at full volume. He is confident of the freedoms granted to him by the United States and lives accordingly. Likewise, liberty in Christ gives believers the confidence we need to live under grace.
"Stand fast therefore in the liberty wherewith Christ hath made us free,and be not entangled again with the yoke of bondage." Galatians 5:1
So, the yoke of bondage that we've been freed from? That's the law. The law played its part by showing us what sin is, but it enslaved us. It was impossible for mere man to keep and weighed us down under its heavy yoke. But the good news? Christ rescued us slaves from the law and the consequences of breaking it by buying our freedom with His blood.
Let freedom ring!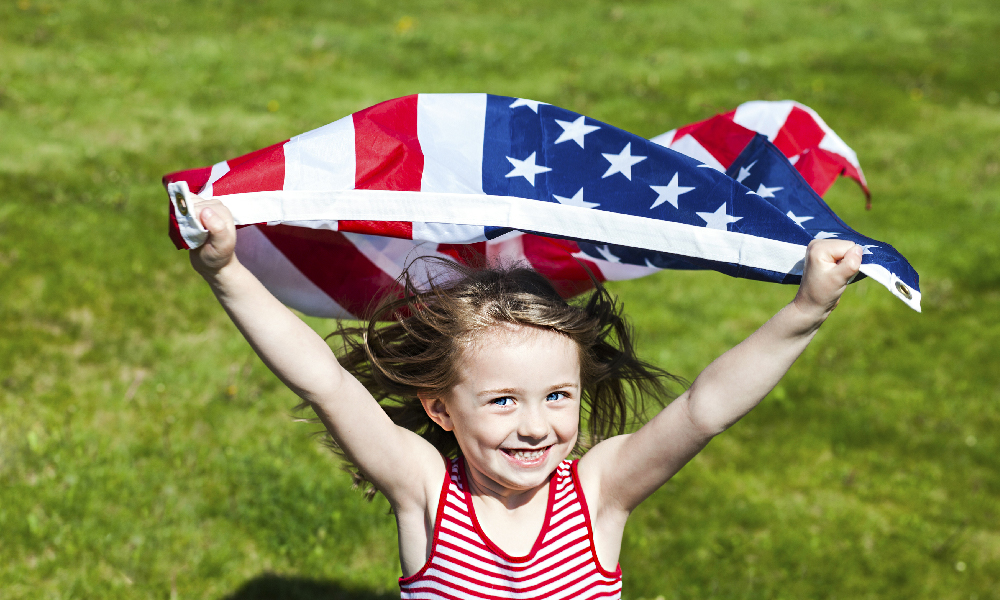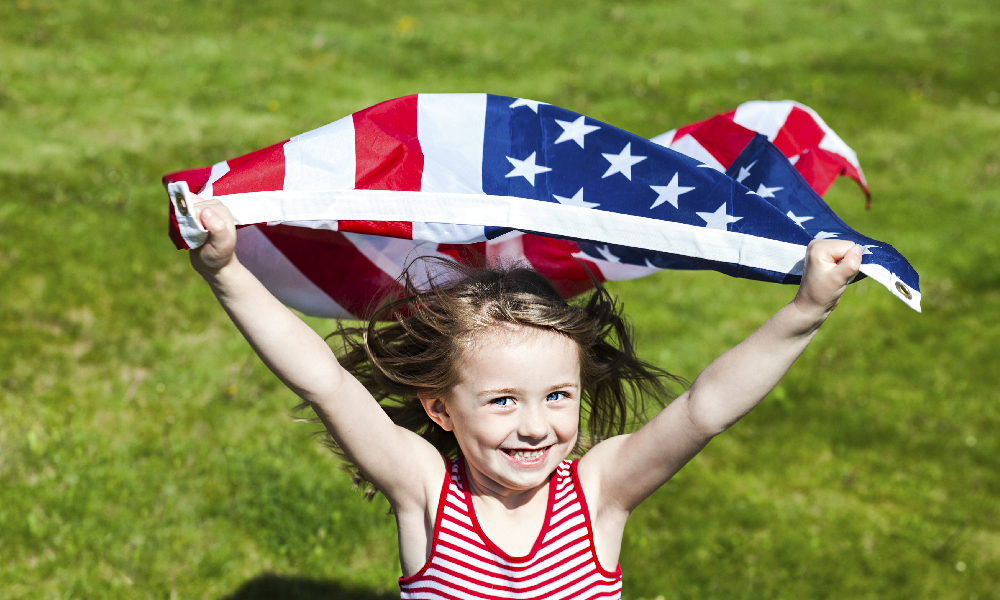 Unlike the patriots who fought so hard for our nation, believers don't have to fight for our spiritual freedom. Christ already did that for us. Yet, sometimes I think we still keep trying to earn God's favor by following the letter of the law. But it doesn't work that way!
When we're focused on how well we follow the law, what our actions are really saying is that what we're doing has more value than what Christ has done for us. Oops! The law can't save us. Christ can and did. We can trust His free gift of grace – and act like it.
Standing fast in liberty is clearly a call to action, but what exactly has Christ freed us to do? Not sin, that's for sure! Galatians 5:13 tells us, "For, brethren, ye have been called unto liberty; only use not liberty for an occasion to the flesh, but by love serve one another." God wants us to use our freedom to lovingly, intentionally, serve each other.
That's how we live out our freedom – by serving each other. If we read God's Word, Christ has already shown us how. We simply follow His example. The phrase "stand fast" implies that it may not always be easy, but God has given us the power and ability to obey His call . . . with or without watermelon jello.
Happy Fourth of July!
Jessie Chamberlain
Family Radio Staff