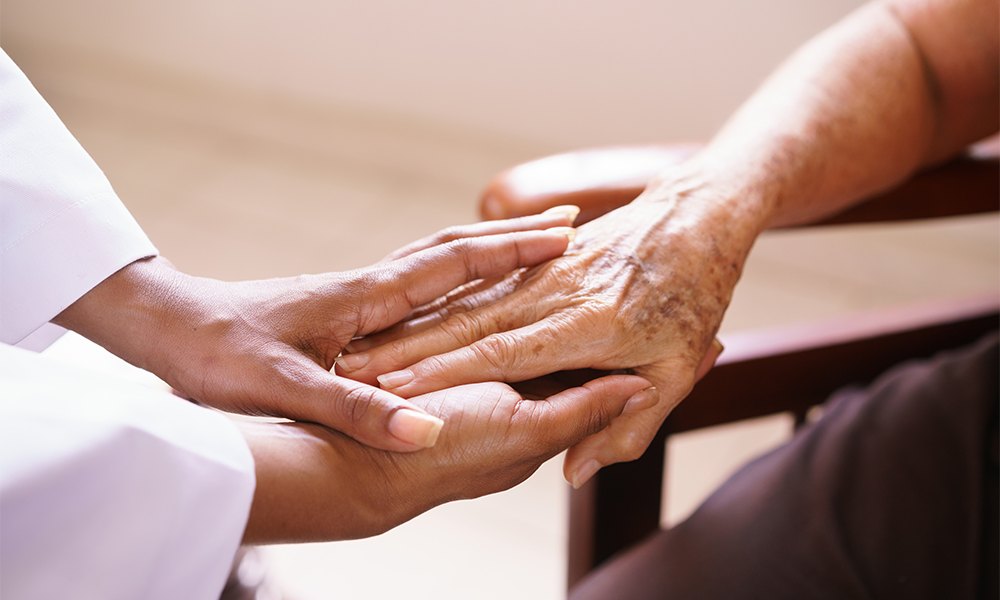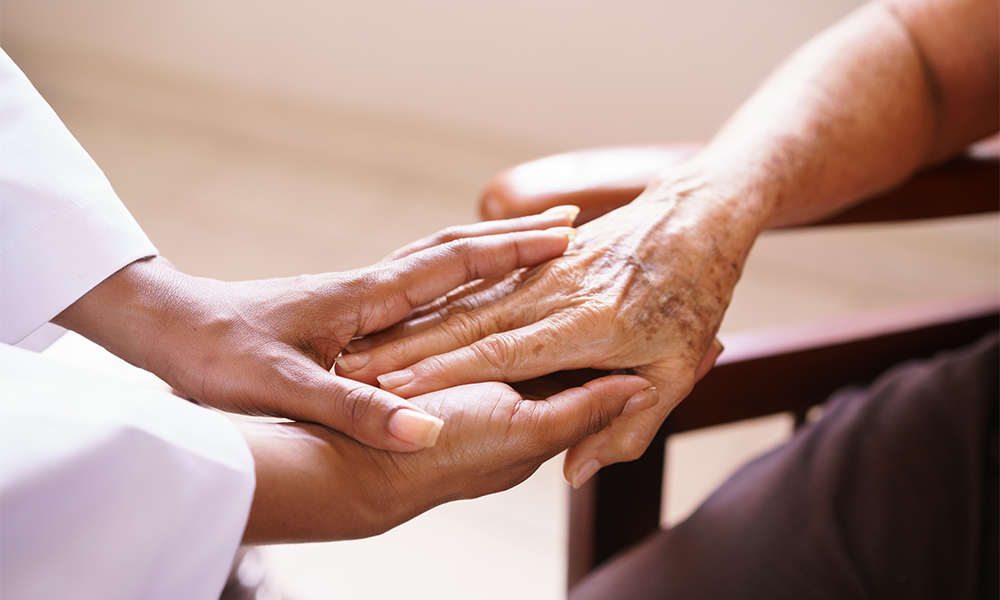 Her heart sank. She felt as though she was going to be sick. First her husband, and now her only son. They were both gone. She had no one to take care of, or to care for her in return. She trembled, feeling as though she would collapse from the weight of her grief as they placed her son's body on the bier. All preparations had been made for his burial outside the city. Most of the town had shown up for the funeral procession, but she couldn't seem to put one foot in front of the other.
As they neared the cemetery, she broke down into sobs, her grief too heavy to bear on her own. A man approached, and had compassion on her.
"Don't cry," He comforted her. He walked over to the bier. While touching it, He said, "Young man, get up." The woman's son sat up and began talking. The man brought him over to his mother. Fear and disbelief filled her, but passed quickly as she processed the miracle she had just witnessed.
"God Himself has visited us!" she rejoiced.
While it's easy to imagine how the reality of this Bible story from the Gospel of Luke must have felt to the mother, my favorite verse from the biblical account is, "And when the Lord saw her, He had compassion on her, and said unto her, Weep not" (Luke 7:13). When Jesus saw the woman broken and hurting from her circumstances, He had compassion. Jesus wasn't distant from her pain and sorrow. He reached out and touched her specific situation, mending it as only He could.
After experiencing my own loss recently, a friend reached out and showed compassion to me. She had faced a far more significant loss within the previous month, one that made mine trivial by comparison. But she didn't tell me to get over it; instead she used her own experiences to empathize with me. Her words and actions validated my pain and helped my heart to heal. She showed up to be Jesus' hands and feet for me.
In John 13:15, Jesus says, "For I have given you an example, that ye should do as I have done to you." We all face different challenges in life, but when we demonstrate compassion to others, we let God work through us. And just like Christ, we should allow others to come just as they are.
How can you show compassion to those in your own life?
I Peter 3:8-9 "Finally, be ye all of one mind, having compassion one of another, love as brethren, be pitiful, be courteous: not rendering evil for evil, or railing for railing: but contrariwise blessing; knowing that ye are thereunto called, that ye should inherit a blessing."
Jessie Chamberlain
Family Radio Staff