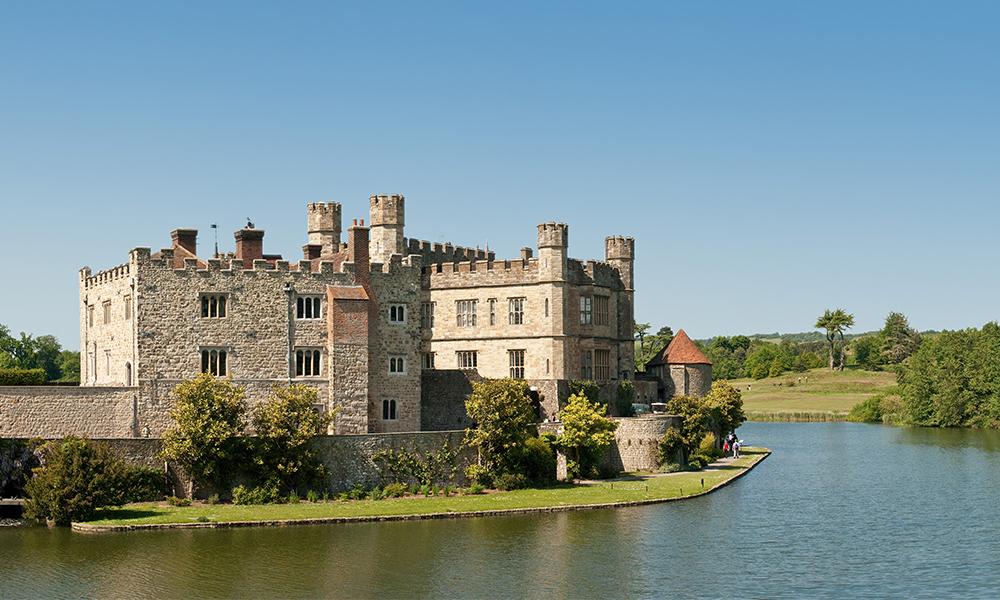 It was a glorious day. The sun gently warmed the calm air. A black swan drifted lazily in the water. A tranquil breeze unfurled the flag proudly stationed on top of a turret. The still moat reflected the shape of the stone castle above it.
We like comfort. We like knowing we're safe, at our leisure to do whatever our heart desires at the very moment we desire to do it. Most of us probably feel safe in our own homes. Security companies can even install alarm systems to increase the level of protection we feel. In ages past, wealthy nobility fortified themselves in castles for safety. Aspects of castle life that now seem enchanting were originally intended to protect the residents. Moats, drawbridges, and turrets were all designed to make the castle a place of refuge in case enemies attacked.
When "enemies" come your way, where is your refuge? Where do you turn for help? For comfort? For security? In our humanity, we tend to look for these things from friends or family, or even some negative sources on which we have become reliant.
The Bible tells us that "God is our refuge and strength, a very present help in trouble. Therefore will not we fear, though the earth be removed, and though the mountains be carried into the midst of the sea; Though the waters thereof roar and be troubled, though the mountains shake with the swelling thereof. Selah" (Psalm 46:1-3). No matter what troubles we are facing, God will be there to help, strengthen, and protect us.
Psalm 91:2 says, "I will say of the Lord, He is my refuge and my fortress: my God; in Him will I trust." For God to actually be our refuge, we need to trust Him. "In God I will praise His Word, in God I have put my trust; I will not fear…" (Psalm 56:4). We can let go of whatever fears hold us captive, whatever stress is in our lives, and "cast thy burden upon the Lord, and He shall sustain thee: He shall never suffer the righteous to be moved" (Psalm 55:22).
God wants to alleviate our burdens. He wants us to rely on His strength to sustain us through difficult times. Psalm 46:10 says, "Be still, and know that I am God…" How beautiful it is that God desires for us to relinquish our troubles, quiet our hearts, and focus on Him.
It's quite pleasant to picture the luxury of "being still" inside a castle surrounded by stunning scenery. Where is a quiet place where you can spend uninterrupted time focused on God, praying and reading His Word?
This week's blog was inspired by April 26th's reading from Through the Bible in a Year, a Bible reading guide offered free of charge by Family Radio.