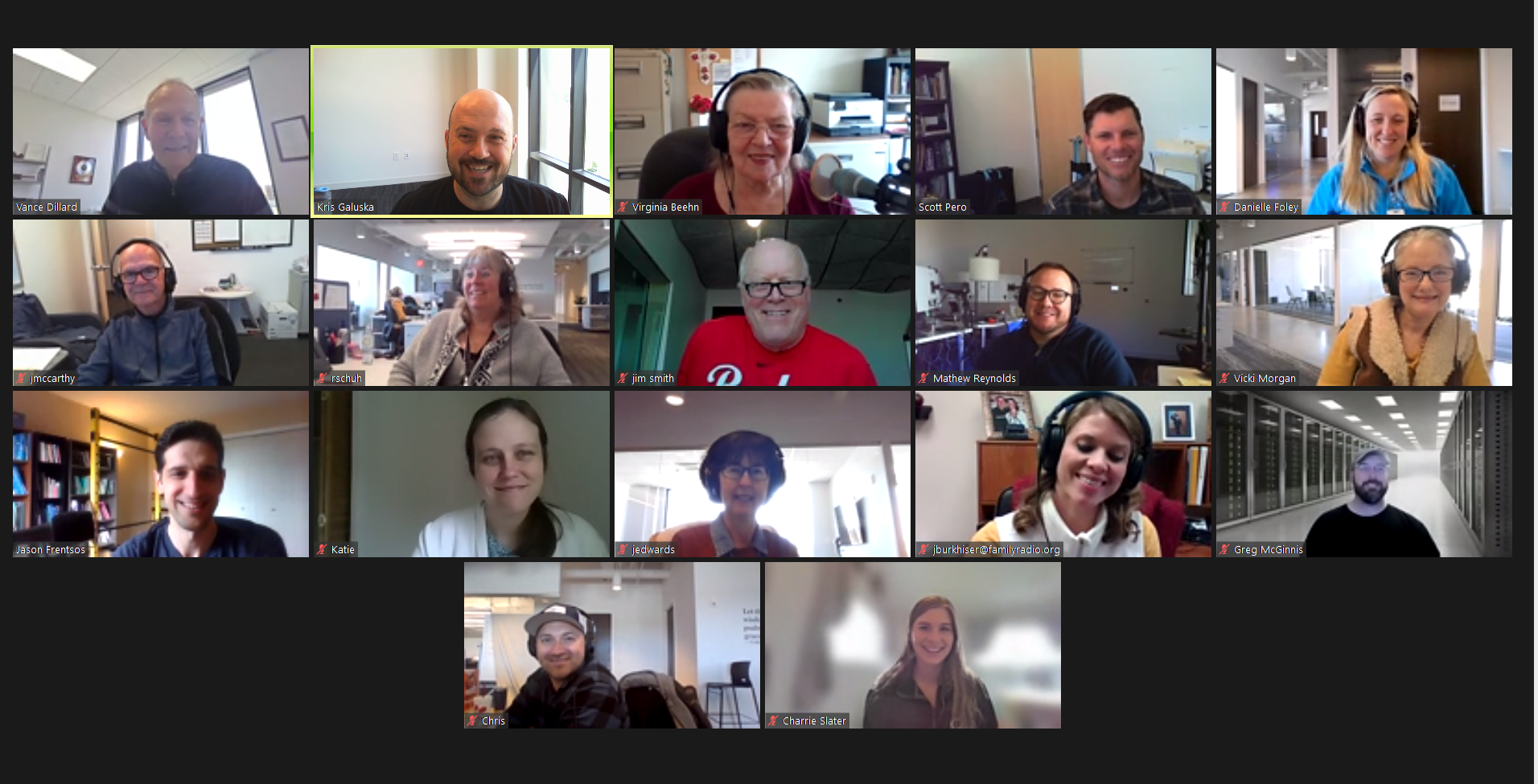 The smiling faces you see in the photo above are just some of the men and women that work at Family Radio. We all come from different backgrounds, but there is one thing we all have in common—we love Jesus and want more people to know Him and become part of His family!
Our Spring Support Drive is April 4-8. We are listener supported, so your gifts enable us to share the hope of Jesus with people across the country and around the world. Please pray for our Spring Support Drive. Pray that our listeners will be blessed by giving. Pray that God will use their gifts to reach more people with His saving grace! And if God puts it on your heart, please give!
Thank you for being part of Family Radio!
P.S. If you have any words of encouragement for the staff and announcers, we'd love to hear them in the comments below!