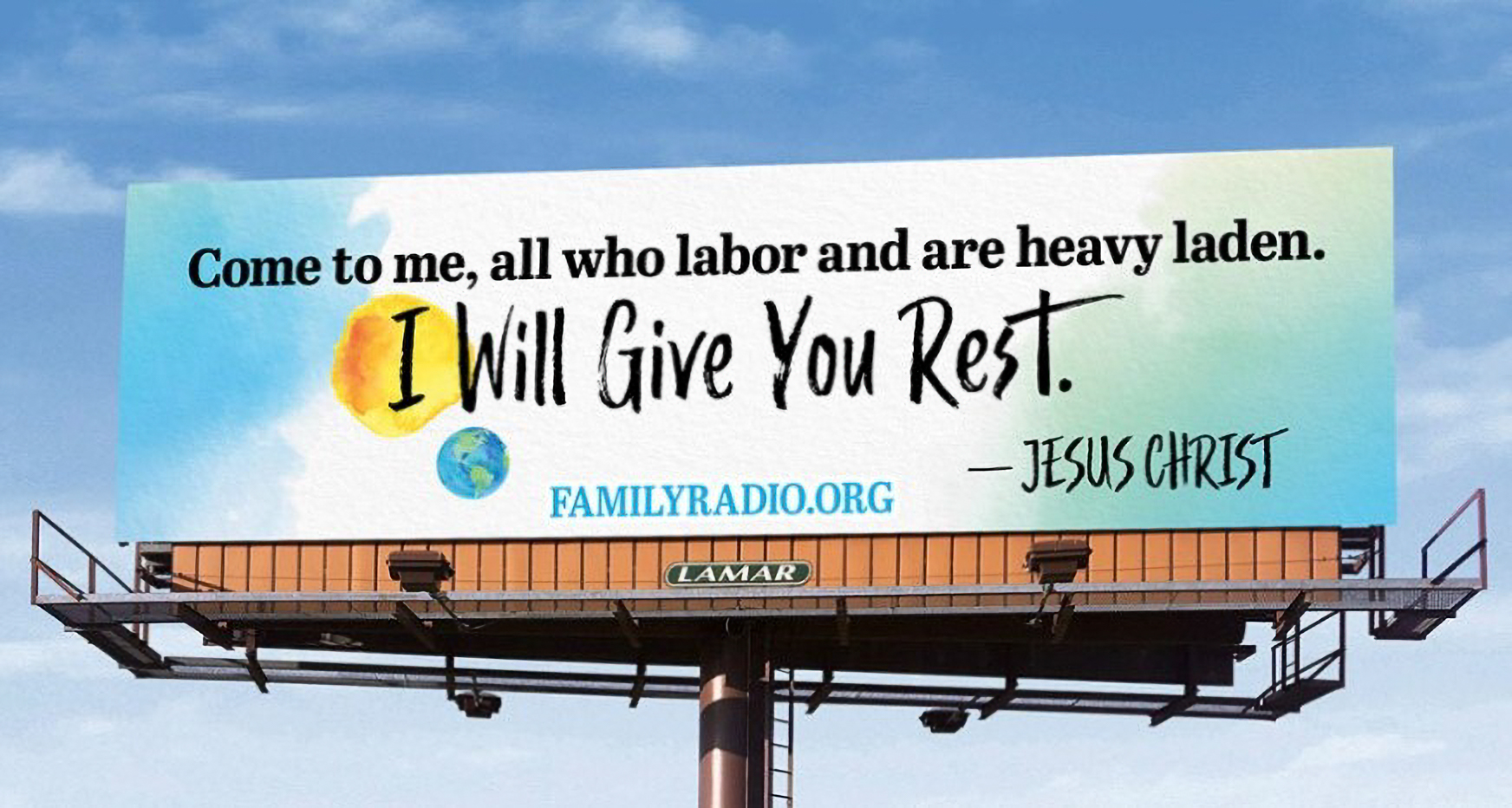 Every day, thousands of travelers like you are driving by these billboards—and they all have something in common. They have burdens just like you do. Like we all do.
Not everyone's burden is the same.
A husband working late, trying to figure out how to pay the mortgage.
A teenager, hoping he can make it to class on time without running out of gas.
A single mom, wondering how she's going to cope with the rising costs of childcare.
A grandmother, praying for her children and grandbabies, asking God if she can see them saved before she goes home to heaven.
The burdens of life are too heavy to carry by yourself. Why? Because the story of life wasn't supposed to be this way. You weren't designed for a life filled with hardships. You were designed to worship and fellowship with God! But sin entered the scene and brought burden and hardship with it.
Here's the good news: Jesus wants to trade your burdens for rest.
Jesus said,
"Come to me, all who labor and are heavy laden, and I will give you rest. Take my yoke upon you, and learn from me, for I am gentle and lowly in heart, and you will find rest for your souls. For my yoke is easy, and my burden is light." – Matthew 11:28-30
This is a message the world needs to hear. Jesus is the Way. Jesus is the Truth. Jesus is the Life. (John 14:6) He is the only way to find God and find true rest.
People across the country are praying for you and everyone that sees these billboards.
Jesus is calling. Come to Him and find forgiveness and find true rest!
If you'd like to find out more about Jesus Christ and what He did for you this is a great start!