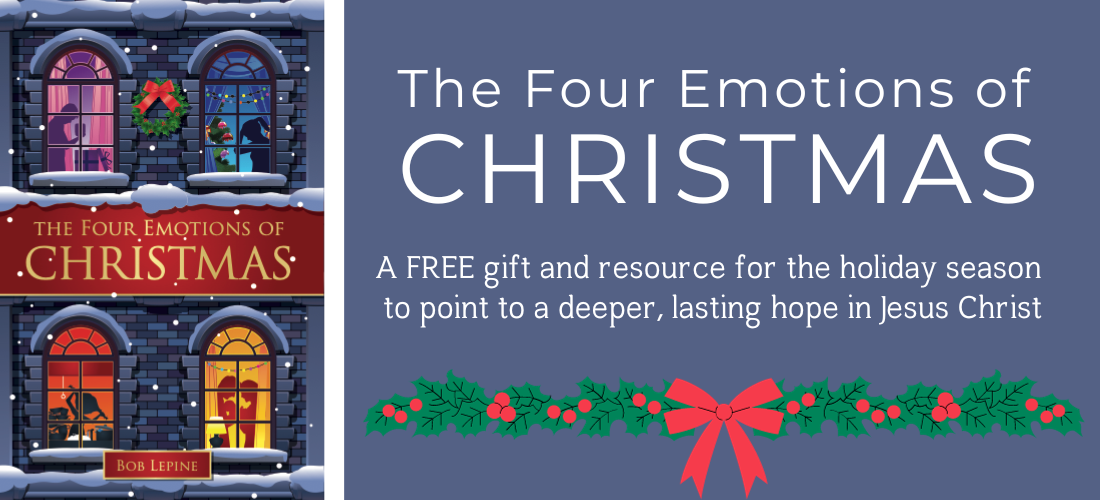 We are giving away the book, The Four Emotions of Christmas, by our morning show host, Bob Lepine.
We expect Christmas to be a season filled with magic. And yet so often, we experience disappointment when our deepest longings go unfulfilled. What we want to be a nice, relaxing day turns into a stress-packed 24-hour period of time. Our loneliness and sadness are amplified because of how out of sync they are with what the season promises. Is there anything that could bring us lasting joy?
Bob offers gospel-centered prospective on navigating the struggles of the season and finding lasting joy in Jesus Christ. This is a great resource for you and for loved ones, so share this link with someone that needs this, or when you finish reading your copy, pass it along!
All supplies are claimed for this giveaway.
Be sure to subscribe to our newsletter to be first to hear about future giveaways!
By submitting you are agreeing to receive communication from Family Radio.