Don't miss the BONUS GIFT for the kids at the bottom!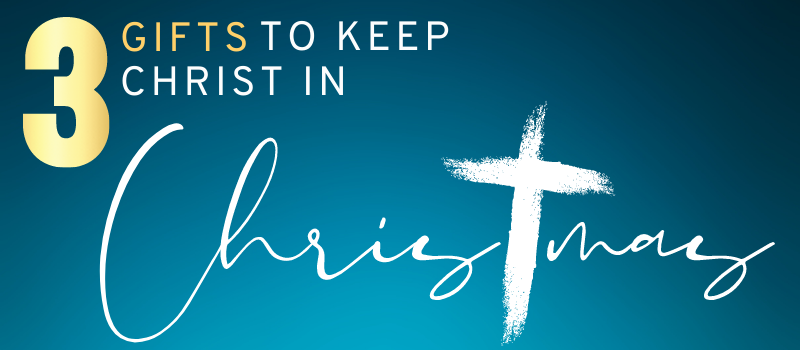 "Oh come let us adore Him, Chr-i-i-i-st the Lord!" There's a good chance that classic Christmas carol is now stuck in your head—and that's a good thing! Music has a way of setting your mood for the day. That's why it's important to listen to music that keeps Christ in Christmas!
Our first gift to you is Family Radio Christmas Music! Christian Christmas carols all season long—perfect reminders that the true reason for the season is Jesus Christ! Listen now, or better yet, take our Christian Christmas music with you! Download the Family Radio app!

Did you know that the Cuban Missile Crisis inspired one of your favorite Christmas carols?!
That's just one of the stories you can hear when you sign up for the Family Radio Advent!
Sign up today and you'll receive a daily advent video that tells the story behind a classic Christmas carol! These stories remind you of God's faithfulness throughout history. Sign up for the Family Radio Advent Calendar today!

Remember your favorite Christmas Eve church service? Now what if you could be there for some of the best Christmas services around the country?!
No, we aren't going to fly you to all those churches, but you can hear Christmas sermons from pastors like Alistair Begg, John Piper, R.C. Sproul and many more on demand with the Family Radio app! Don't miss a single one of their Christmas sermons. Listen to all the special Christmas messages when it works for your schedule. Teaching On Demand—Download the Family Radio App today!

BONUS GIFT!
Something for the kids!
Our Children's podcast, Good News Express, has a very special Christmas episode that's sure to delight children (and the child at heart).
Mr. Conductor and the kids are going to a Christmas party but first they must deliver Christmas gifts to children in need! That is, if the train can get through the snow storm. Don't worry, God's in control!
Listen and share the Good News Express Christmas Special with someone you love!