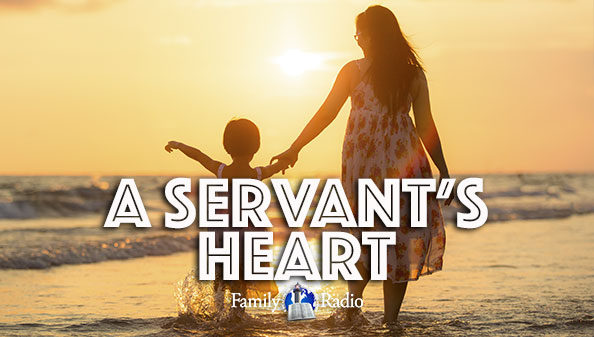 "I remember my mother's prayers and they have always followed me. They have clung to me all my life." Abraham Lincoln
I cherish my mother. She is everything a mother ought to be: patient, gentle, and loving (Galatians 5:22-23). As a child, I watched as she rose in the dark every morning with my dad so she could make him breakfast and lunch before he left for work. While I got ready for school, I knew that if I opened Mom's bedroom door, I would find her sitting in her rocking chair, studying her Bible, and praying. She diligently washed the laundry, cleaned the house, grocery shopped, and paid bills. Every evening, she cooked dinner for our family to enjoy together. She managed our home with the grace of a queen and the humility of Job.
As I grew up, my relationship with her deepened. She became not just my mother, but my friend, my confidante, and my kindred spirit. We've traveled the world together, making memories that I will hold dear for the rest of my life. I see Christ shining through her (II Corinthians 4:6) and working in her (Philippians 2:13). She is an incredible example of a godly woman, living out scripture on a day-to-day basis (James 1:22). She is an encourager (I Thessalonians 5:11). She is a peacemaker (Romans 14:19). Above all, she possesses the heart of a servant (Philippians 2:3-4). I am blessed and honored to be her child.
Here are some treasures God has to say about mothers:
"Only take heed to thyself, and keep thy soul diligently, lest thou forget the things which thine eyes have seen, and lest they depart from thy heart all the days of thy life: but teach them thy sons, and thy sons' sons; Specially the day that thou stoodest before the Lord thy God in Horeb, when the Lord said unto me, Gather me the people together, and I will make them hear my words, that they may learn to fear me all the days that they shall live upon the earth, and that they may teach their children." – Deuteronomy 4:9-10
"Ye shall fear every man his mother, and his father, and keep my sabbaths: I am the Lord your God." – Leviticus 19:3
"My son, hear the instruction of thy father, and forsake not the law of thy mother: For they shall be an ornament of grace unto thy head, and chains about thy neck." – Proverbs 1:8-9
"My son, keep thy father's commandment, and forsake not the law of thy mother: Bind them continually upon thine heart, and tie them about thy neck. When thou goest, it shall lead thee; when thou sleepest, it shall keep thee; and when thou awakest, it shall talk with thee." – Proverbs 6:20-22
"Thy father and thy mother shall be glad, and she that bare thee shall rejoice." – Proverbs 23:25
"Her children arise up, and call her blessed; her husband also, and he praiseth her." – Proverbs 31:28
"As one whom his mother comforteth, so will I comfort you…" – Isaiah 66:13
"Honour thy father and mother; which is the first commandment with promise; That it may be well with thee, and thou mayest live long on the earth." – Ephesians 6:2-3
Mother's Day is quickly on its way. Before you rush out to buy a card or gift, take a minute to reflect. What has your mother (or mother figure) meant to you in your life?